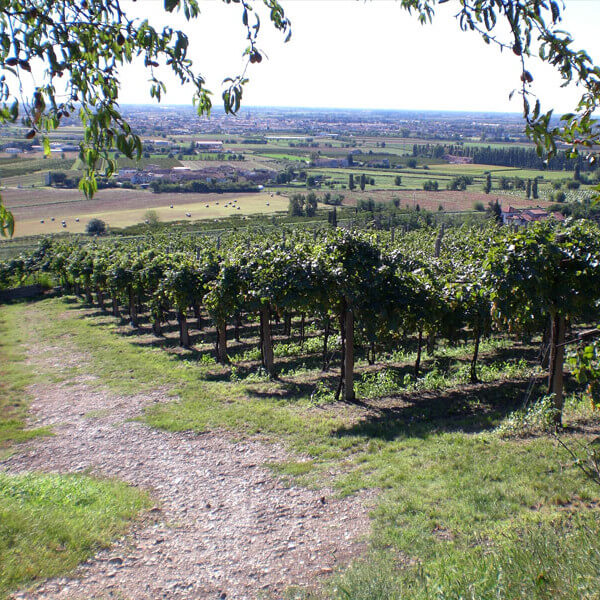 Production philosophy
The wines are strictly produced with handpicked grapes, managed personally by the Fasoli family. Three different manual phases select the fruits, accordingly to the climate and the ripeness. The values of Tamburino Sardo winery are very simple: love for vine growing and winemaking, respect for the soil and its products. The vineyards are sustainably run; they have been weeded mechanically (no chemical weeding takes place) for the last 10 years and methods of integrated pest management are applied.

The vines trellis systems (cordone speronato and classic pergola veronese) enjoy of a nice particular sun exposure that facilitate the production of healthy grapes, with minimum intervention.

Exposure of the vineyards
The vineyards are facing south-east and south-west, surrounding the cellar. The short distance that separates the harvesting phase (vineyards) from the processing phase (cellar) keeps the fruit intact and healthy, ready for fermentation at a controlled temperature and with low sulphites.

Type of soil
Poor soils of morainic origin and of volcanic origin, rich in stones that give the wines a marked minerality.

Vinification techniques
For the white wines, cryomaceration is applied. In the pressing phase, when the skins of the berry brake, the temperature is lowered using dry ice; the must remains in absence of oxygen, from 10 ° to 12 ° C to preserve the aromas of grapes. Fermentation at a controlled temperature follows. Also all the red wines from fresh grapes are fermented at a controlled temperature (Bardolino, Valpolicella Superiore, Valpolicella Ripasso), remounted twice per day.