History Azienda Agricola Tamburino Sardo of Fasoli Stefano e Giuliano
The Custoza hills are one of the most ancient and suited wine regions of Italy. The vine was cultivated here already in Etruscan and Roman time.
At the end of the last century, most of the European vineyards were hit by a phylloxera epidemic coming from North America and were destroyed. Also included many Italian varieties. Italy however continues to possess the largest ampelographic heritage in the world.
To combat this epidemic the winemakers implemented a veritable varietal revolution with the introduction of new cultivars and the use of grafts on American vines (resistant to phylloxera).

So next to Trebbiano and Garganega, typical of the region, the Tocai, the Uva Cortese, the Malvasia and the Italic Riesling appeared in Custoza.

It was a winning choice because the quality of Custoza wines depends from the happy adaptation of the new varieties to the noble morainic soils. Custoza is a straw-yellow, intense, slightly aromatic wine with a soft and delicate flavor, nice body, with a slightly almond bitter aftertaste.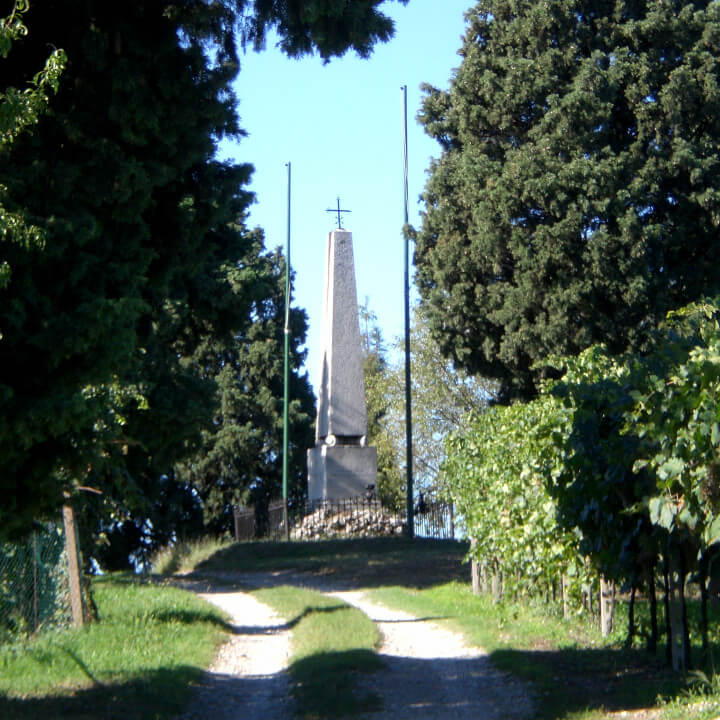 The name of our winery derives from a beautiful page of national Risorgimento history linked to the legendary value of the Independence battles of 1848 and 1866, which still arouses admiration and gratitude. The Tamburino Sardo hill is right the place where the winery was founded and still is, and pays tribute to the heroic Sardinian Tamburino, who on July 24, 1848, carried out, under the enemy's fire, an important mission ordered by his captain. He saved the troops besieged by the Austrians in a farmhouse on the hills of Custoza, which later became "Tamburino Sardo hills".