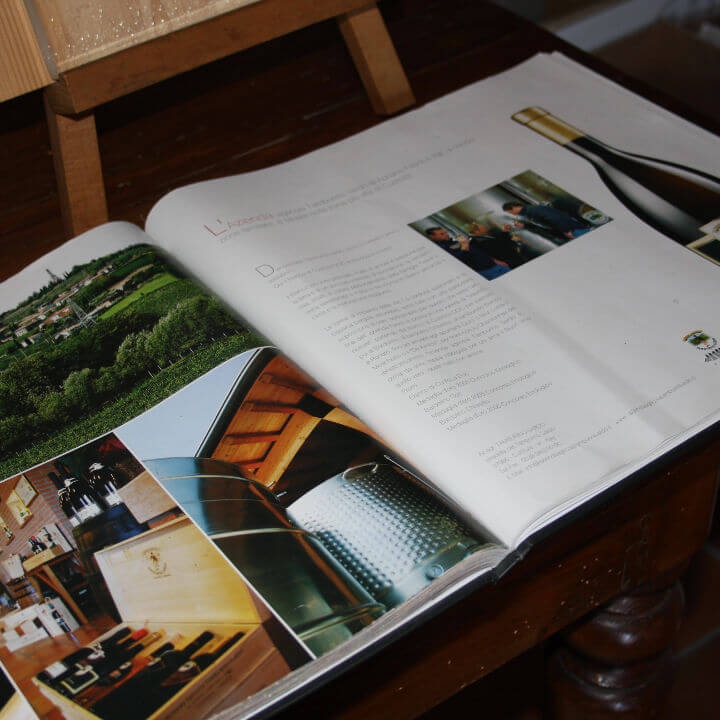 Company Azienda Agricola Tamburino Sardo of Fasoli Stefano e Giuliano
Azienda Agricola Tamburino Sardo was founded in 1968 by Adriano Fasoli. Now he manages it together with his two sons Stefano and Giuliano. It is located on the hills of Custoza, at the highest point, known as the Tamburino Sardo hill. The name comes from a page of Italian Independence history dated 1848-1866 mentioned by the novel writer De Amicis in his book "Cuore". For 50 years, the Fasoli family has been producing quality and local wines ranging from Custoza to Bardolino and thanks to a love joint venture, including Valpolicella Superiore, Ripasso and Amarone.

The founder of the company, Adriano, has been working in the vineyard since he was a boy, as was once used to be. He passed on to his children his passion, his seriousness and above all his technical skills both in the vineyard and in the cellar. He is still at their side in the management of this big-hearted company.
In the sunniest days, from the cellar, you can enjoy a unique view that extends from the Valpolicella to the Apennines. The vineyards are located around the production building, with southeast and southwest orientation.

The typical varieties of Custoza grow here, such as Trebbiano, Garganega, Tocai, Cortese, Riesling, together with Corvina and Rondinella for the production of Bardolino Doc and Bardolino Chiaretto Doc and some international varieties like Pinot Grigio, Cabernet Sauvignon and Merlot.

Corvina, Corvinone, Rondinella and Molinara for Valpolicella wines, grow in Marano di Valpolicella.

The selected trellis systems of the vine (cordone speronato and the classic Veronese pergola) all enjoy a particular exposure to the sun. The Fasoli family and a group of loyal workers run directly the harvest, strictly by hand, with at least three selective passages according to the climate and the maturation of the grapes.

The winery organizes tastings, guided tours, wine and food pairing of local products, upon reservation, and has a wine shop open from Monday to Saturday.